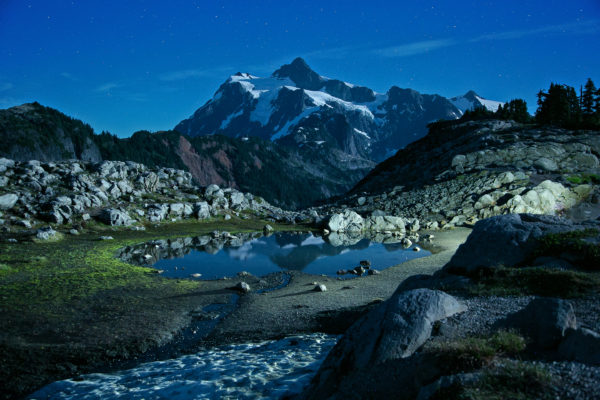 I'm convinced we need this NOW. Many have asked for this previously. I'm finally bringing enough focus (smiling as I use this word) to developing this option for those who want to go deeper. Now you can join me and a growing community to learn how to walk this path of visio divina.  I've added Dec '17 so you can begin this journey before the New Year. Visio Divina is this year's theme for the calendar but I'm offering 2 bonus features for 2018 that are also now available:
Own your personal copies of each month's photos in this year's calendar. When you finish the checkout option you will have access to your personal hi-res versions of each month's photo so you can make your own prints to hang on the wall, send personalized greeting cards with this year's photos on the front, or even use as your screensaver or phone wallpaper. These will be yours so you can use them however you want. And you'll have immediate access to the entire gallery when you click the purchase button in the checkout cart. I'll also add a few photos to the collection that were in the earlier voting but didn't make it into this year's calendar. I may even add some along the way through the year. Yea, I WILL. Hard to believe I won't add more to your gallery. For a little more than a Starbuck's latte this is pretty cool.
Cost: $4.99
2. Learn to walk the journey of visio divina together. Subscribe to the Visio Divina "Turning the Page" feature to be part of a community, learning how to walk this path using photography as an aid in the contemplative journey of peace. You will receive guidance and training each month directly from me. Here's what to expect in a monthly email delivered directly to you as a subscriber:
Reflections and instructions on visual contemplation (using photography as a spiritual discipline).
How-to's on adding soul to your own photography.
Practical tips on taking better pictures.
Ways to use photography in visual storytelling & peacemaking.
You'll also be invited to join my on-line private Facebook photography group where you can engage in conversation between subscribers on this journey. I'll also answer questions and give guidance on how to live into this journey of peace.
Cost: $9.99
Here's a pitch on my credentials and why I think I can help you in this journey? I've been on this photographic journey since I was a teenager, studied and practiced spirituality with Catholics and Protestants; with the Jesuits, Benedictines, the Selah community and Dallas Willard. I've done silent retreats in Mexico as well as New Mexico. I've journeyed with a Spiritual Director and studied this stuff in graduate school as well as the school of personal failure. I'm also a visual peacemaker, having co-produced a film on the Israeli-Palestinian conflict telling the story of peacemakers in conflict, and I use photography to tell stories across other cultural divides, principally the Christian-Muslim divide. I help to remove labels and build bridges of understanding where walls normally exist. Visio Divina & Visual Peacemaking are two sides to the same coin for me. It's a full orbit, inward and outward, journey of peace. I've found the intersection of these two streams very important in my life. And, also in these times. I'm very excited to share what I've learned with others this year and to build a community that knows inner peace, while working for communal peace.
I've found the intersection of these two streams very important in my life. And, also in these times.